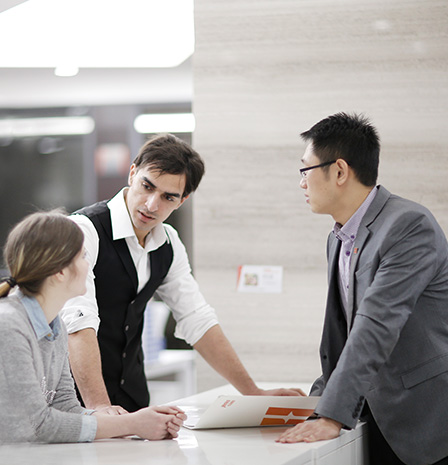 Jereh's detailed compliance endeavors are illustrated as follows:
• Trade Compliance Department of Jereh Group is responsible for set-up and upgrade of compliance program, investigation and verification of the Group's business transactions in regards to compliance and authorized to suspend any potential non-compliance.
• Establish Compliance Committee. Each department, business unit, subsidiary and sub-group has a compliance representative and the heads of these organizations are the primary responsible personnel.
• Retain a group of professional outside counsels to build compliance policies and procedures, including a series of regulations targeted at global transactions and specific countries.
• Apply IT-based auto screening procedures.
• Implement comprehensive compliance control through procurement, sales, finance, law, logistics, after sales, customer visit, business travel, visa application, etc.
• Organize regular compliance trainings and tests for all the relevant employees. Compliance training during corporate culture training for new hires and annual training are scheduled in order to enhance compliance awareness and cultivate a good compliance culture.
• Conduct regular compliance risk assessment, spot check and audit.
• Employees are expected to report to their compliance representatives or the Trade Compliance Department if any possible non-compliance is identified.