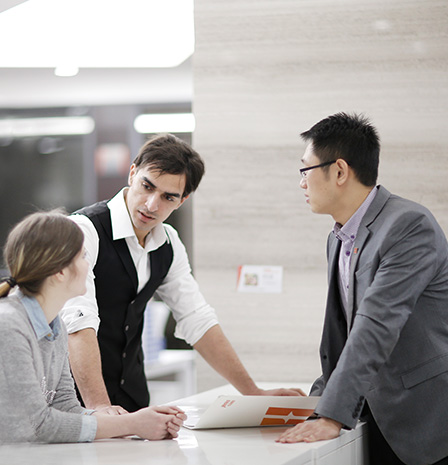 Jereh's effective compliance management has won praise from the world's top law firm. The specific measures are as follows:
• Establish the International Business Compliance Department ("IBCD"), which reports directly to the Group's Chief Legal Officer. The IBCD is responsible for the investigation and examination of the Group's business transactions in terms of compliance and authorized to suspend any business suspected of non-compliance.
• Establish the Compliance Committee. Each department, business unit, subsidiary and sub-group has its compliance representative and the chief in charge of these organizations is the first responsible person in compliance and signs the Compliance Undertaking Letter.
• Invite Hogan Lovells US LLP, a world class law firm, to help establish a comprehensive compliance system and procedures, and formulate universal and exclusive regulations for specific countries.
• Apply automated screening procedures as well as review of products, usage, users and destinations of related transactions.
• Implement comprehensive compliance control in procurement, sales, finance, legal affairs, logistics, after sales, customer visits, business travel, visa application, etc.
• Organize compliance trainings and assessment for all relevant employees and include compliance training as a part of corporate culture training for new comers, in order to enhance the compliance awareness of the personnel and form a good compliance culture.
• Conduct compliance risk assessments of export control and audit the Group's compliance system and procedures on a regular basis.
• Adopt the veto power mechanism to determine the punishment of any offending personnel, management or team, as severe as the termination of labor contract.
• Employees should report to their compliance representative or the IBCD if there is any non-compliance.